Dear Stakeholders,
Greetings from Malhotra Handicrafts!!
2020 was an unexpected year in unexpected times. While a heart-shaking fight against the pandemic is on globally, we sincerely hope everyone stays safe and healthy. And we have strong belief that the haze will eventually disappear and there will always be bright light. Malhotra Handicrafts has managed to maintain steady growth in business performance for us nothing more critical than upholding a long term business partner relationship while adapting to external uncertainties
We are focused with the vision, "The art of creating signature pieces driven by, Design, Quality, Passion, Craftsmanship & dedication."
Business performance is therefore said to be continuously improving. . It gives us an immense pleasure to announce that we have recently done extension of the newly constructed facility of about 1,00,000 sq. ft.
Compliance-
We implement an efficient Management System that is complied with the standards of SA-8000: 2014. Malhotra Handicrafts Code of Conduct is based upon International Labor rights & human rights standards. The Code outlines the guiding principles that are important to Malhotra Handicrafts including the following topics: Child Labor, Involuntary Labor, Coercion and Harassment, Nondiscrimination, freedom of Association, Health and Safety, Compensation, Hours of Work, Protection of the Environment, management system and applicable laws. We expect all suppliers who make goods for Malhotra Handicrafts to follow this code of conduct. It was in 2017 when we achieved our first certification for Social Accountability standards & again in September'20 we again got recertification done through BSI. It makes us proud of what we have achieved so far but now it also makes us feel an even greater sense of responsibility toward our people & communities that we operate. To monitor the performance of the SA8000 standard, our team conducts the periodic internal audit and review meetings as well the system audited by third party too (BSI).
Employees Recognition & Appreciation-
Recognition is about giving positive feedback based on results or performance. Sometimes this happens in a formal way: an award, a bonus, a promotion, a raise.
Showing appreciation for employees is especially important
As a part of Social Accountability, we have started a small campaign in the premises itself in January 2021 of Employee Recognition & Appreciation. Under this campaign we are empowering a team of employees through peer recognition & rewards.
Coronavirus (Covid-19)-
During the year 2020 mark the upcoming of coronavirus pandemic, spreading around the world & having dramatic impact on people, communities & businesses around the world. Our number one priority is the health & safety of our employees. We have taken all the possible measures to ensure their well-being by sanitizing the whole premises, installing sanitization tunnel at the entry gate, entry to the premises while using mask, maintaining social distancing on workplace.& constantly adapting towards the situation around the globe.
Much has been done, but even more is left to do& challenges are part of our history & the stepping stone to the future we intend to build day after day.
Malhotra Handicrafts,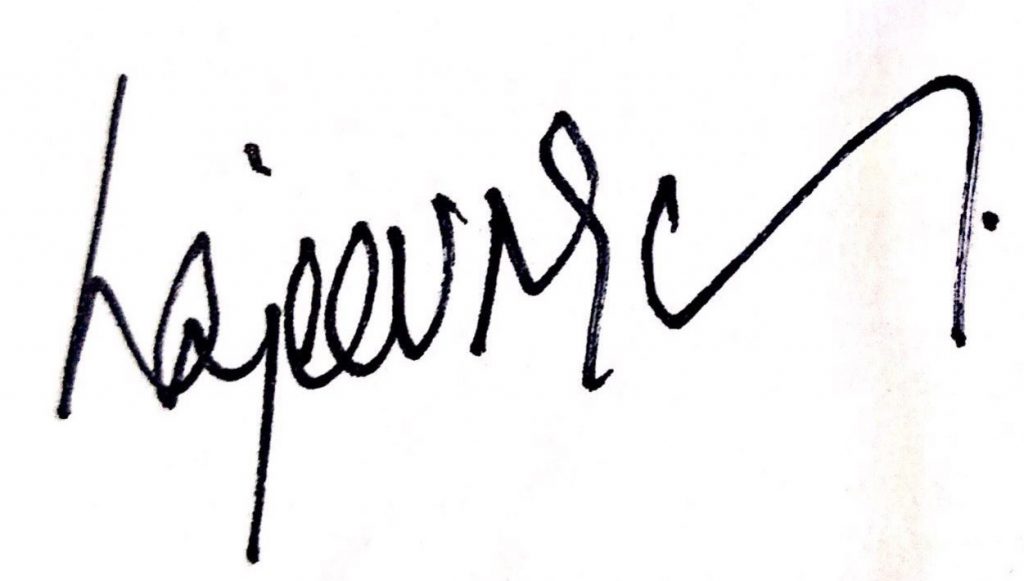 Director